WELCOME TO THE TIP TOP "QUESTS"
QUESTS-- Working in Service to Others with Christian Love!
All of 2013 the youth group facilitated the collection of an item of the month for the Upshur County Pantry. The item of the month was selected, collected, packed, and delivered to the pantry each month, every month, throughout 2013.
.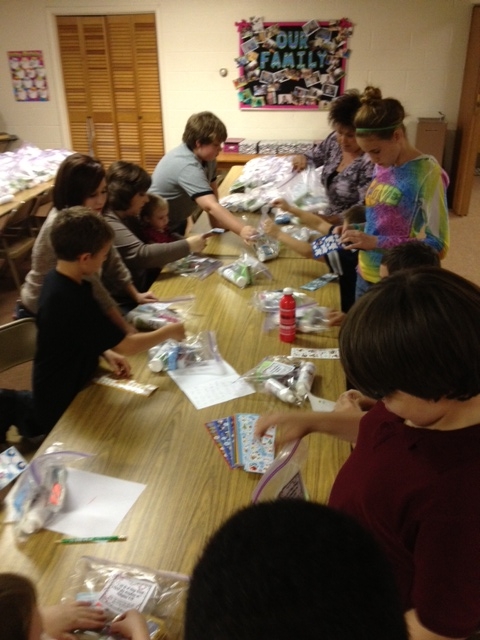 Initial preparation of the kits to be distributed to those in need at the Upshur County Shares pantry.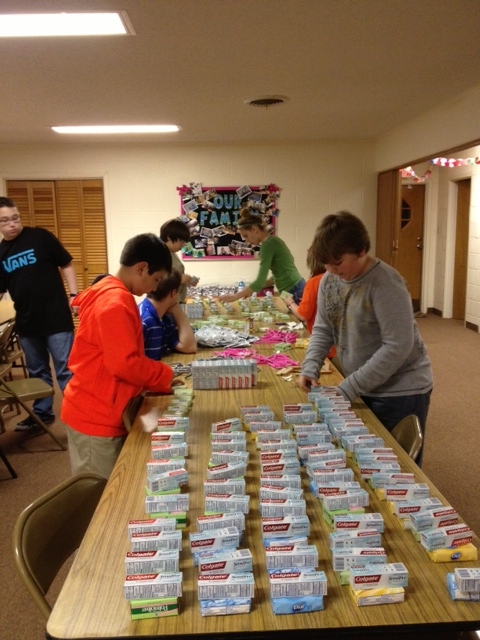 Toiletry items meet a critical need because these items are not normally supplied by the East Texas Food Bank.
Here we see toothpaste, toothbrushes, soap and shampoo items being packaged.
.